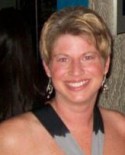 Christine Santos-Zolman LMT (Owner/Massage Therapist)
christine.zolman@kserenity.com
Christine has been a massage therapist for 16 yrs. Her training includes but is not limited to Sports Therapy, Neuromuscular and Advanced Deep Tissue and Trigger Point Therapy. She has worked with Chiropractic, Physical Therapy and Sports Rehab for most of her career. She looks forward to helping you all reach your goals in living a healthier life. She is opening up a consulting firm in the next year to help others start their journey in massage and other related fields.
Christine was born in La Porte, IN. She loves Latin Dancing and is a major foodie. For the nightlife, Christine spends the evening spinning to Salsa music with her husband. She loves to Travel. She has been to South America and plans to continue her travels to Italy, Greece and Bali. For the homebody in her, she loves to cuddle up with her husband and two kids to a good movie and popcorn.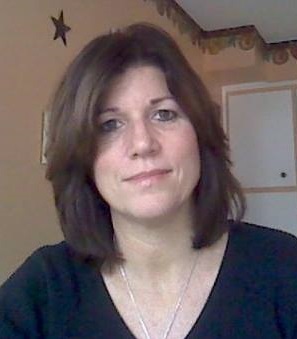 Ronda Gormley - LMT and Reiki Master
cbar1_99@yahoo.com
I am very excited for my journey as a Licensed Massage Therapist at Kneading Serenity. Along with being a LMT, I have been a certified Reiki Master / Teacher for 9 years and enjoy sharing the healing energy work with the community. I also enjoy working with essential oils.
I have been trained in Swedish massage and other modalities such as Myofascial Release Therapy, Craniosacral Therapy and Acupressure. I enjoy learning new things and look forward to continuing my education to offer a variety of modalities for clients.
I have been told I have a calming intuitive energy that creates a relaxing safe environment. It is a privilege to assist others in their bodies natural healing process.
I live in Portage with my husband our 3 dogs and 2 cats. We have a blended family of 5 sons and one daughter, along with a wonderful 6 year old Grandson. We enjoy traveling and spending time with our kids who live in Florida, California and Colorado. I also love cooking, creating and trying new foods with friends and family. I like to spend my Sundays reading or watching Nascar races.
Amy Burtis LMT
A passion and hobby of mine is hiking in the woods and along the lakeshores of Michigan. I am fascinated by both the dramatic and subtle changes in weather patterns, the feeling of the fresh air and the ever changing light and shadows. It is always familiar but never the same as the day before. I find the changing conditions exciting and inspiring.
Similar changes can also be found in our bodies. Stress, injuries, habits and lifestyle can have a dramatic or subtle effect on each of us. As a licensed Massage Therapist and graduate of the Kalamazoo Center for the Healing Arts, I apply myknowledge and experience in Reflexology, Swedish massage,Acupressure, Myofascial release and Cranial Sacral therapy to provide a massage experience tailored to each client's personal needs and wellness goals.
​
- Chiropractor
www.johnsonmobilechiro.co
I chose to dedicate my life to helping others through chiropractic care many years ago. Suffering from chronic back pain that had started when I was a teenager, it was my experience with a chiropractor in my early 20s that made me realize life without pain was possible.
pain would be my constant companion.
It was the chance meeting of Dr. Brian that set me on the path that has led me to a wonderful and flourishing career where I have the privilege of helping people change their lives and witnessing miraculous recoveries in so many people who had given up hope. I thank God every day for that meeting, and the honor of serving people just like you.