Massage Therapy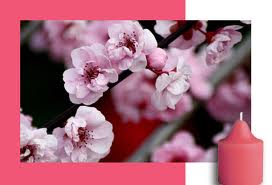 Massage Therapy
Investing in massage is an investment in your health.
Thank you for all your support and trusting us with your health and that of your friends and family.
Please call for prices for an appointment with the owner
Rates for Massage

$45/ 30 Min

$60/ 45 Min
$70 / 60 Min

$85 / 75 Min
$100 / 90 Min

---
Trigger Point Therapy
Therapy used to treat painful trigger points that cause referred pain. A trigger point is a hyperirritable spot that is painful. It is called a trigger point because it "triggers" a painful response.
Is an advanced system of soft-tissue manipulation which helps balance the central nervous system with the structure of the musculoskeletal system.
Is also aimed at the deeper structures of the muscle and connective tissue
---
Swedish Massage
A wonderful full-body massage done with therapeutic oils to nurture and relax the body using soothing, gentle strokes. Great for overall relaxation and reducing the stress of everyday life.
---
Prenatal Massage
A massage therapy performed during pregnancy that can reduce anxiety, decrease symptoms of depression, relieve muscle aches and joint pains, helps to stimulate soft tissues to reduce collection of fluids in swollen joints and improve labor outcomes and newborn health.
---
Sports Therapy
The deep kneading and wringing of tired muscles helps to flush out metabolic wastes
and bring in high levels of oxygen.
---
Rain Drop Therapy
$45
A 30 min foot treatment that combines aromatherapy, reflexology, massage and moist heat
to create healing and cleansing using seven essential oils.
*If added to a massage

$35
---
Peppermint Foot Treatment
$45
A 30 min foot treatment that includes a foot scrub, foot massage
and finishes with an application of a peppermint essential oil then wrapped with hot towels.
*If added to a massage

$35
---
On-site/Corporate
$15/10min
$20/15min
---
In-Home Massage
$85/Hour + $35 travel fee (15 Miles)
Travel fee will increase for longer distance. All in home is by client referral.
Payments made by: Cash/Credit Card/Check /Trade/Barter. Some Insurance covers massage. Western Michigan University, Parker Hannifin, Personal Injury/Auto andFlexcare/health savings plan.